Sportstages offers you the opportunity to learn the technique of the current Olympic champions.
The swimming courses are taught using the Total Immersion methodology. With different support material you will see, that everyone who has patience and the ability to concentrate will be able to acquire such movement patterns. The speed at which we perform them will depend on the physical form of each swimmer, but the efficiency is independent of it. You will have the best team of international coaches led by Rafael Aledo certified level III instructor and with a valid license of Total Immersion.
You will reach your maximum physical potential with a minimum risk of injuries through the latest technology
Discover the secret and incorporate it into your daily swim. Only the best techniques can improve efficiency.
Each swimmer receives professional advice coupled with his/her own video to take home in order to be able to analyse himself/herself again.
We also organise stays in combination with swimming courses for groups from Europe.
If you are interested in holding a Swimmimg training camp at Montemar do not hesitate to contact us. We have a 50-metre outdoor heated swimming pool in a green area of 60,000 square metres and this all year round!
As for the geographical area, we enjoy ideal weather conditions, with very few rainy days, mild temperatures and sunny seasons, even in winter. Without a doubt, the perfect scenario for carrying out all sports initiatives incorporated in a swimming course.
INDIVIDUAL VIDEO ANALYSIS
To achieve excellent results, we implement an excellent tool called individual video analysis using the swimming model of the Olympic swimmers who received a gold medal or are world champions.
The model and technique of the best swimmers is the most efficient according to their excellent results, and we make their efficiency available to all swimmers, to improve their swimming speed. We compare the swimmers' techniques and movements with those of the very best.
The recorded videos are delivered in digital format, so the swimmers can watch it as many times as they need to in order to reach the set goals through their improved movements and techniques.
.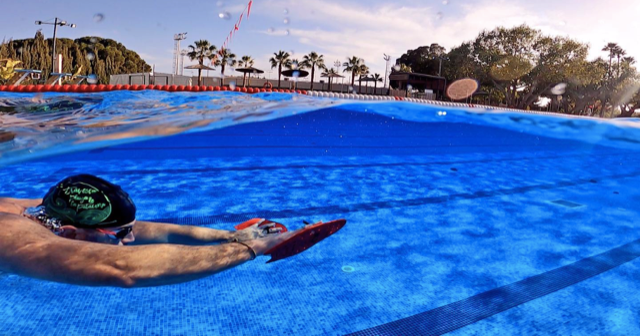 .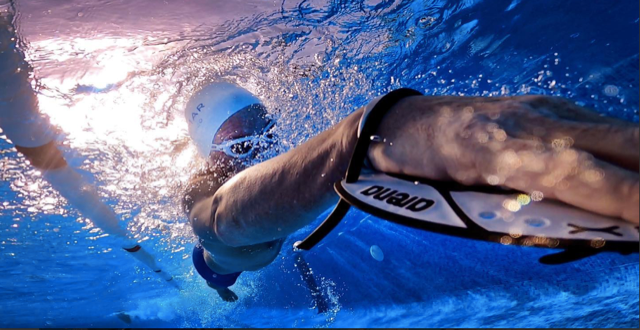 Programme: 4 day training in Alicante.
Swimming pool: 50 metres open air and heated.
Suitable for individuals, small groups and swimming clubs.
8 swimmers per lane possible.
Video recording of each swimmer and analysis by top coach Rafa Aledo certified instructor level III by the American system.
Number of training hours to be determined in consultation.
Complete professional infrastructure available.